CurricuLaughs in Language Arts

Have a tight budget?
Don't Let That Stop You! We can work with virtually any budget.
My grant writer may even be able to get funding FOR you.
| | | |
| --- | --- | --- |
| | If you can't see the video above, it may mean that your school network has blocked YouTube access. To view a different version in your Media Player Click here. | ) |


* * * * * * * * * * * * * * * * * * * * * * * * * * * * * * * * * * * * * * * * * * * *
"By far, the best set of presentations I have seen in [this district] …"
Dr. Marc Kerble
Asst. Superintendent, Winchester Public Schools, Winchester, MA
(now Superintendent, Newburyport Schools, Newburyport, MA)
* * * * * * * * * * * * * * * * * * * * * * * * * * * * * * * * * * * * * * * * * * * *

CurricuLaughs in Language Arts
Turning Difficult ELA Concepts into Comedy and Song
Call toll-free 1-888-967-3386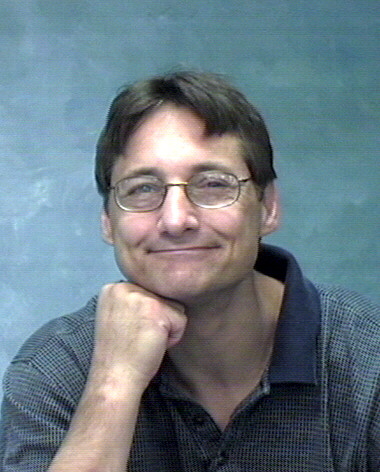 Do you want to get your students excited about poetry? Do you want them to absorb the most troubling aspects of language arts in "an atmosphere of laugher and enchantment?" (See 9th testimonial, below.) Do you want them to beg their teachers to allow them to write poems (see first principal letter, below) and start writing poetry DURING THEIR OWN FREE TIME? (See 10th testimonial, below.) Jeff Nathan, award-winning children's author and creator of PunOETRY™, has created CurricuLaughs, a unique set of hysterically entertaining children's assemblies that focus on EDUCATION THROUGH HUMOR. They get the right-brain to help the left-brain to open up and learn. Children, while learning poetry and language arts lessons from a different angle, see these new educational adventures as "hilarious" and "fun" while teachers and administrators are no less ecstatic about their educational value.
Jeff guarantees CurricuLaughs to be the BEST, most FUN, most EDUCATIONAL language arts assemblies your elementary school has EVER HAD or you don't have to pay for them!
CurricuLaughs now has fabulous programs for grades 6-8, too. See the testimonials.

Click here to jump to the video preview
of Jeff's school visit programs
Click here to find out about Jeff's newest book: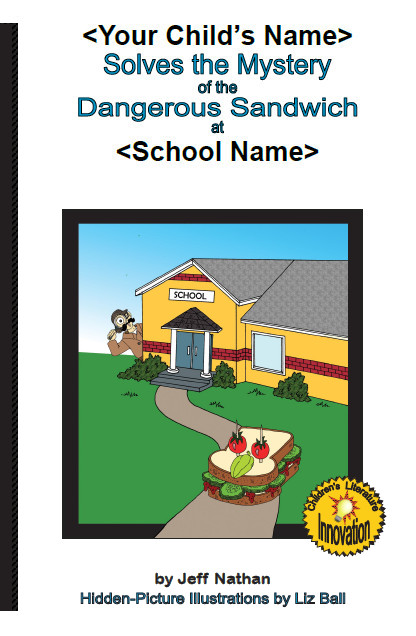 The world's first interactive, personalized,
choose-your-own-path humorous mystery
for elementary-aged students.

He's earned some strong testimonials. (Note the REAL NAMES of REAL PEOPLE at REAL SCHOOLS, LIBRARIES, AND BUSINESSES.)
"This was, by far, the best set of presentations I have seen in our school system – funny, informative, inspiring, the kids LOVED them, AND they presented some difficult MCAS concepts, like similes and metaphors, in a uniquely humorous and dramatic manner that the kids can relate to and remember. I am anxious to bring these programs to the rest of the district."
Dr. Marc Kerble Asst. Superintendent Winchester Public Schools Winchester, MA

"Hi Jeff,
Your program was fantastic! It was much more educational than I expected and very creative. The kids really enjoyed it. … I can absolutely recommend you first-hand. ..."
Vicki Blazejowski Editor PTO Ideas

Here are some favorite quotes from school principals about Jeff and his programs:
"…a blend of the genuine innocence of Mr. Rogers, the slap-stick comedy of the Three Stooges, and the intellectual drama of Shakespeare…"
Ann L. Freitag Hinsdale Elementary Principal Hinsdale, NH

"…the most worthwhile set of programs I have ever brought to Woodville…"
Brian Middleton-Cox      Woodville Elementary School Principal      Wakefield, MA

"…Our students went back to class and begged their teachers to allow them to write poems! …"
Mary Hill Grinnell Elementary Principal Derry, NH

"…the most productive, effective, purposeful set of programs we have had…"
Connie Brown Randolph Howell Elementary School Principal Columbia, TN

"…the richest experience that an author can provide…"
Roland Axelson Waddell Elementary School Principal Manchester, CT

"…the best presentation of similes, metaphors, and alliteration for children that I've ever seen…"
Patricia A. Tobin Dutile Elementary School Principal Billerica, MA

"…As educators, we talk about curriculum coming alive. With Mr. Nathan's presentations, it did."
Dr. Fran Scudese Manchester Township Elementary School Principal Manchester, NJ

"…it wasn't just a fun performance; it was a fun ACADEMIC performance and they were actually learning something from their curriculum. The students really got a lot out of it. .."
Danielle D. Marrow Pennington Elementary School Principal Colonie, NY

"The students were out of their minds! They thought your visit was the best thing they had ever experienced…"
Sandra Parker St. Mary's Primary Assistant Principal Taunton, MA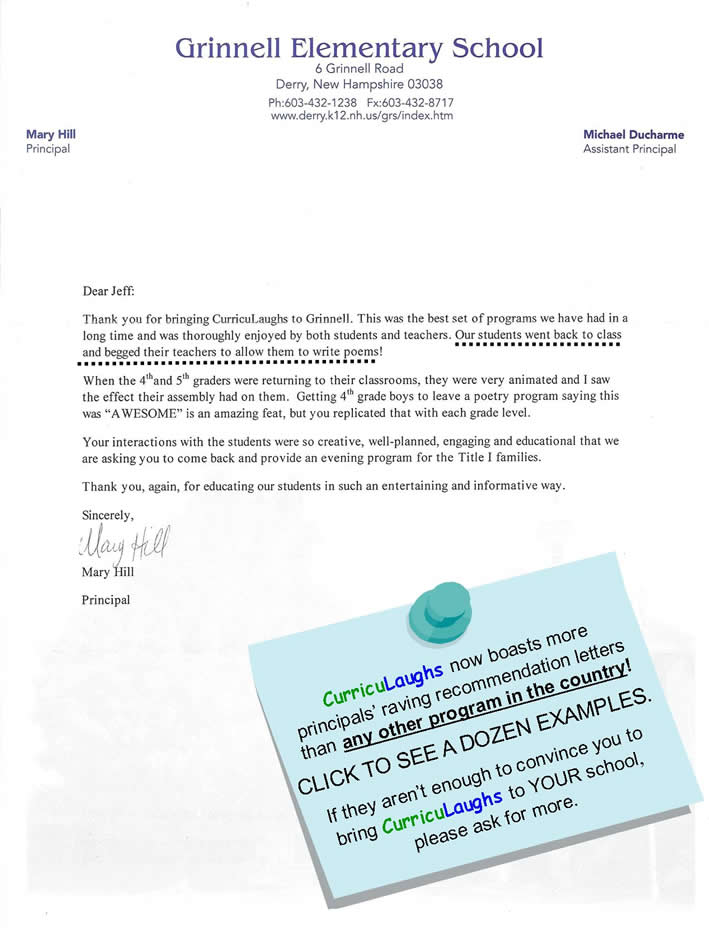 Testimonial: School Principal
| | | |
| --- | --- | --- |
| | If you can't see the video above, it may mean that your school network has blocked YouTube access. To view a different version in your Media Player Click here. | ) |
"I got the most glowing reports from teachers at all the shows you did. Here is the enthusiastic K-2 feedback:
'Anyone who can keep the attention of a couple hundred 5 - 7 years olds for 45 minutes is worth every penny. It was so amazing to see how you kept them engaged throughout the entire performance. We loved to see our students laughing, singing, and dancing and on top of it all...learning to love poetry. What an incredible experience for us all!'
We were hesitant to have a parent program due to lack of funds and interest in the past. However, the students went home and dragged their parents to the night program... just like you said they would. We had a great turn-out and everyone left with a smile and a new-found appreciation for poetry. Thanks for bringing a fun, contagious appreciation for poetry into our school environment! We hope to have you back soon! THANK YOU!"
Kellie Ruggles Reading Specialist Ruggles Lane Elementary Barre, MA


"Thank you so much for the truly remarkable show. I have no doubt that I could write a nicely worded, long, drawn-out appreciative thank you letter. But it would by no means illustrate how truly captivated the students at RMMS were with your show. So I will simply quote a student who said it best "You Rock!". From the mouth of babes, Jeff you were sensational. Thank you ever so much!"
Kristine O. Murray Media Enrichment Specialist Richard Maghakian Memorial School Brookline, NH


Testimonial: School Principal
| | | |
| --- | --- | --- |
| | If you can't see the video above, it may mean that your school network has blocked YouTube access. To view a different version in your Media Player Click here. | ) |
"In their written reviews of our Author Day, the children raved about Jeff's 'awesome poems' and 'great guitar playing,' and praised him as 'super hilarious' and 'so, so funny.' As one child wrote, quite simply, 'He rocks.' I really knew that Jeff's presentation hit home when one student used similes in her review, writing: 'Jeff Nathan is as nice as a kitten' and 'as clumsy as an elephant' (referencing how he fell to the ground to animate his lesson on similes!). A [student]summed up the sentiments of the Webster Middle School community: 'Jeff is an awesome poetry writer!'"
Constance Marr Library Media Specialist Webster Middle School Webster, MA

"Jeff Nathan was able to teach a simple structure for writing poetry which evoked great enthusiasm from the students. Students of all abilities were able to write a poem using his techniques. He brought in the elements of poetry and mixed them in with fun and learning."
Pat Kalicki 6th grade Teacher Norton Middle School Norton, MA


I thought Jeff Nathan was great. He was entertaining and informative. The kids really liked him too. I loved how he worked curriculum into his program – especially how to find the main idea, and similes and metaphors.

Sheila Carroll 6th grade teacher Webster Middle School Webster, MA

"Jeff was a pleasure to have at our school. The students thoroughly enjoyed his poetry and the time he took to personalize each book. We even ordered extra copies of his books for the school and town libraries to handle the waiting list of students in line to check them out. We look forward to more humorous PunOETRY from Jeff Nathan!"
Kathy Overington PTSA President Germantown Central School Germantown, NY


Testimonial: VP New Jersey Association of School Librarians

| | | |
| --- | --- | --- |
| | If you can't see the video above, it may mean that your school network has blocked YouTube access. To view a different version in your Media Player Click here. | ) |

"Your program was truly wonderful. The students were engaged and incredibly interested in your presentation. They were with you for the entire program. The fact that you had such a diverse presentation meant that they were entertained and they were challenged to participate. I thought your demonstration was refreshing and fun. You embedded the educational skills within a spirited delivery. Thank you for your energy. I appreciate your effort and time."
Karen Kosko Media Specialist The Haggerty School Library Cambridge, MA

"...I want to thank you again for your outstanding presentation at our school. I really enjoyed watching how you brought poetry to life. The children were enthralled with your mannerisms and slapstick humor. I have heard nothing but positive comments from students, staff, and parents. ... Please feel free to use me as a reference."
Marian Hourigan Principal Thomas Hooker School Meriden, CT


Continue reading these "tons of testimonials" or click here to jump right to the video preview.
"This was the best visiting author program that I can remember bringing in for the children.

After last year, the staff—the 4th grade teachers, in particular—asked if they could bring you back again this year. They talked to the cultural enrichment person because they felt that the kids got a lot out of your presentation of metaphors, similes—the things that the kids get confused about. The teachers feel that they are trying to come up with creative ways all the time to help and you did just that. They thought it made an impression on their students and they also thought that it was great for them to hear a lot of things come from you that they are saying every day in the classroom—that it's not just the teachers drilling it into them, that there was a reason for it and they could see the results in your books. There's been a lot of positive feedback from the teachers. One of the grade 3 teachers was going on and on about how great their session was, how the material you presented was very relevant, the kids enjoyed it, and it was interactive.
…
The dramatic performance coupled with the information of what's important for them to learn is a great combination. I think it's perfect and you keyed right into MCAS. You make it real rather than just similes and metaphors and alliteration. Unfortunately, I think people always teach those things together, and then they are forever mixed up in the kids' minds, but you were able to really dramatize those things so they can tell the difference. I think it's great."
Carol McGrath Principal Esten Elementary School Rockland, MA

"In my fifteen years of teaching, I have never seen a performer like Jeff Nathan. In addition to being captivatingly funny, musical, and whimsical, he provides curriculum-tied educational content in a multi-sensory format that makes poetry accessible to all children. If you only have one author visit your school, this is the one to get."
Kathleen Holland Reading Specialist Greenwood Elementary School Wakefield, MA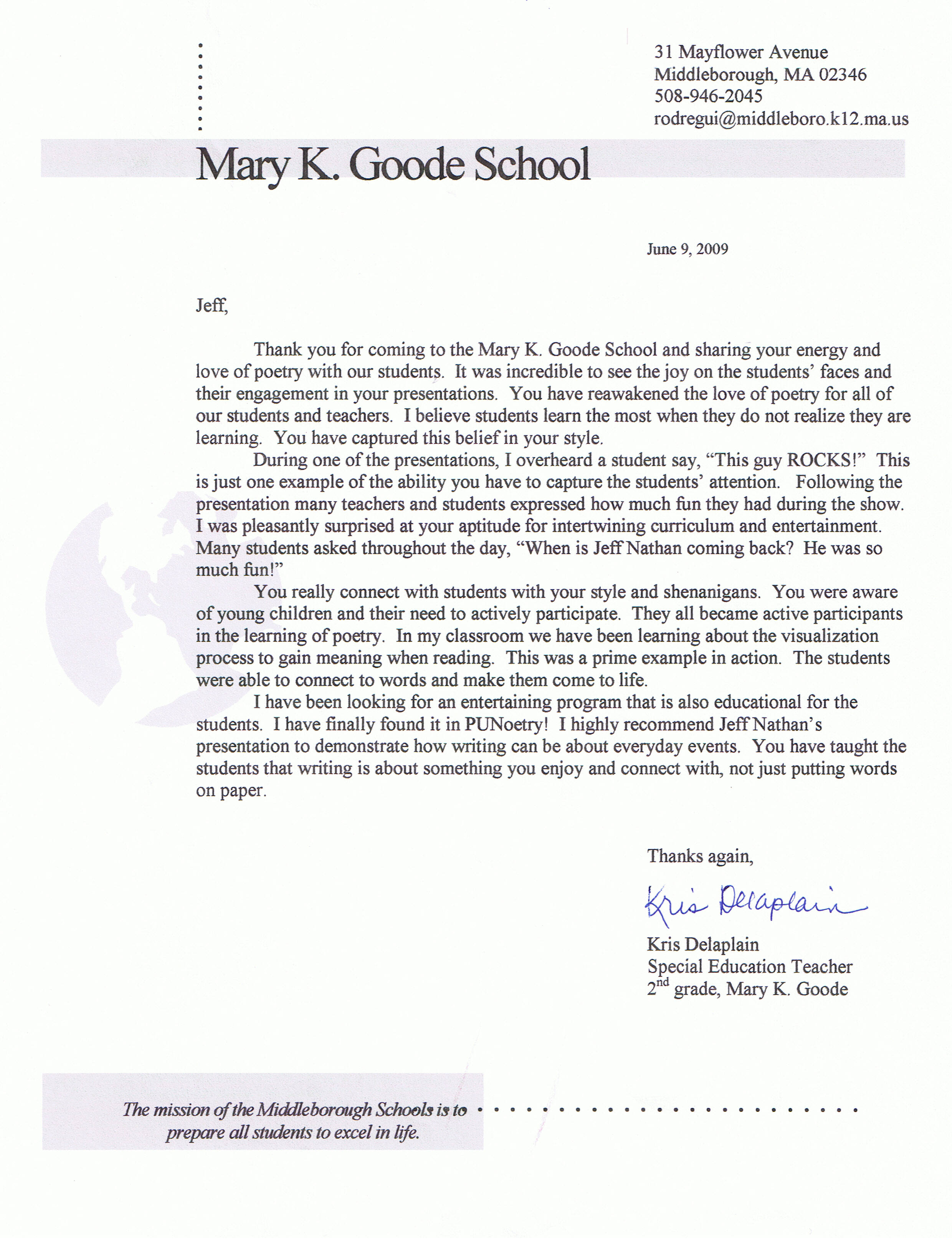 "Jeff Nathan's appearance at our school truly inspired teachers and students alike. His use of humor, song, and drama help to "catch" and "capture" the students' interest in both reading and writing poetry. We are looking forward to making poetry a part of our everyday school life here at the JFK."
Kim-Marie Fudge Reading Specialist John F. Kennedy Elementary School Billerica, Ma


"At our last PTO meeting, parents said their children came home and wrote pages of poetry, even books after your presentation. We are always happy when children talk about the programs they saw at school at home and even more impressed when the subject matter carries over to free time. Thanks again for a wonderful visit."
Sarah Robinson PTO Enrichment Coordinator Page Elementary School West Newbury, MA

"I want to thank you for a wonderful performance last week. It was the best that we have ever had. The students and staff are still raving about it. They all had a great time and the students didn't even realize they were learning. I'm sure Ste Jeanne d'Arc would love to have you back. The entire experience, from beginning to end, was professional and well organized. ..."
Susan Warnke Library Media Specialist Ste Jeanne d'Arc School Lowell, MA

"Jeff thoroughly engaged the students, using a variety of audiovisual media, ranging from acoustic guitar to colorful costumes to cleverly designed powerpoint presentations. His talent as an author, entertainer, and a songwriter brings together a multiplicity of art forms in a very worthwhile, instructive manner. Students become active listeners and participate in the analysis and usage of excellent reading and writing techniques."
Anna Marie MacDonnell, PhD Grade 4 Teacher McGuire Elementary School N. Providence, RI


"I can honestly say that this was one of the best assemblies that we have had in recent years...Jeff was here for the whole day and was well worth the reasonable fee he charged. He did three separate group assemblies for different age groups and also visited three fourth grade classes. The group assemblies were very age appropriate and humorous. He talked about the elements of poetry, ideas to begin the writing process, and specific elements like similes and metaphors. I highly recommend you consider hiring Jeff Nathan to do an assembly at your school..."
Jenifer Bell Grade 4 Teacher and PTG President Rindge Memorial School Rindge, NH

"It was such pleasure to hear the likes of similes and metaphors discussed in an atmosphere of laughter and enchantment. Yes, they may appear on the MCAS and they are certainly drilled in the classroom, but practical application in the context of humor and verse made them real and worth knowing about. As well, we may teach about the multiple meanings of words but the fourth and fifth graders viewed them in a new light when accompanied by your clever PunOETRY and illustrations. … Thank you for instructing and entertaining the Oaklandvale students and teachers."
Kathleen M. Stanton Principal Oaklandvale Elementary School Saugus, MA

"Jeff Nathan really connected to the students and presented his joy of poetry to a very engaged group of 1st and 2nd graders. We had a very positive experience. One child described the program as "his best day ever in first grade."
Rosemary Mastropietro Grade 1 Teacher Mary K. Goode Elementary School Middleborough, MA

"Mr. Nathan's assembly was educational and entertaining. It is a great way to get across poetry curricula in a way the children love. This was our second year in a row having "Sherlock Poems" at our school. The students, staff and administration were thrilled to have him return!"
Kim Turnberg Gifted and Talented Teacher Grades 3-5 Mountain View Elementary School East Longmeadow, MA

"- It was interactive which kept students attention and interest.
- Poems were fun
- I can't wait to purchase some books!"
Dana Trottier Grade 1 Teacher Mary K. Goode Elementary School Middleborough, MA

"What a fun way to present poetry to children."
Katherine Upton Grade 1 Teacher Mary K. Goode Elementary School Middleborough, MA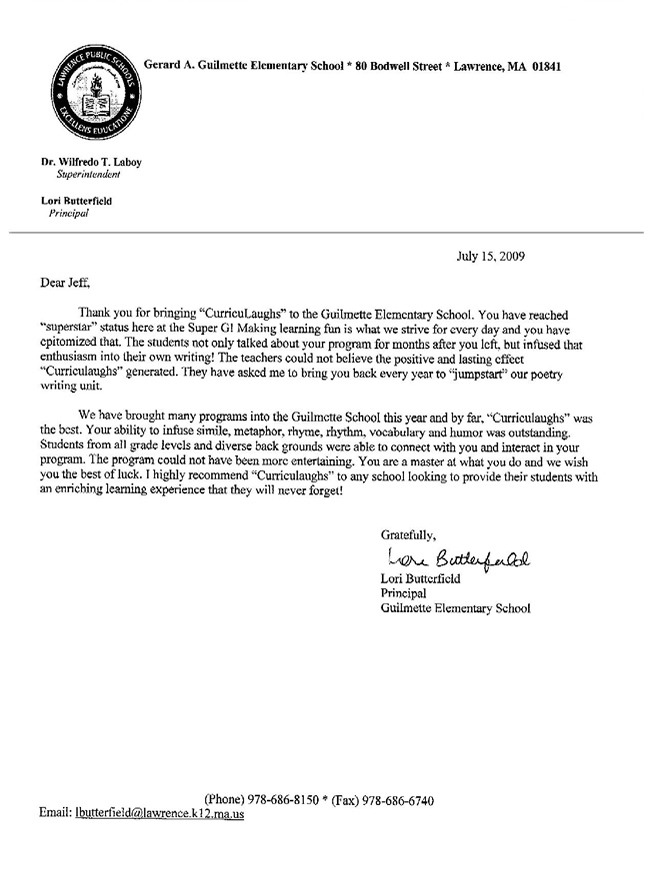 Here are a few quotes via newspaper articles. There are many more with the other articles, ..
"[Nathan] does what I look for in an enrichment program," Mountain View principal Carolyn Wallace said. "He brings things the students can use right now and the fourth grade teachers are very pleased with the work he does with poetry."
"His humor is definitely at the kids' level, as are his words and his concepts," Wallace explained. "I wouldn't be surprised if we invited him back every year because the students learn different things every year. This is a program where children aren't learning the exact same thing at each level."
Carolyn Wallace Principal Mountain View Elementary School East Longmeadow, MA
via The Reminder newspaper East Longmeadow, MA
article by Courtney Llewellyn Reminder Assistant Editor

"He's talking about similes, metaphors and alliteration, and it's good for the students since testing is coming up," Langille said. "It's unusual to find someone that can hit all the different grade levels. I definitely would recommend him to another group."
Kyle Langille Principal Bicentennial Elementary School Nashua, NH
via the Nashua Telegraph newspaper Nashua, NH
article by Jeff Abkowitz Telegraph Staff

"He was great and I am not usually interested in poetry."
Fourth grader Tiana Mackin
via The Reminder newspaper East Longmeadow, MA
article by Courtney Llewellyn Reminder Assistant Editor
... see "Press" page for complete articles and MORE articles.

"The Crosby students loved your presentations. Here are some comments that I received from teachers:
'…he was the best entertainer we have had in a while. He was fun, age appropriate, and gave a good presentation…'
'…since his performance, my students are reading more of the poetry books in the browsing center than ever before…'
'…My class was very attentive and enjoyed themselves. He kept them involved and laughing…'
Thank you, again, for bringing such a wonderful set of programs to our school."
Donna Baker School Community Coordinator Crosby Elementary Pittsfield, MA

"The Tobin School in Cambridge had the great pleasure of hosting author/poet Jeff Nathan at our school to help us celebrate Read Across America Day on March 8, 2008. He met with our Pre-k to 6th graders. ... Jeff's programs were very well planned and performed. Besides being on target for reinforcing language arts skills, he was so entertaining and engaging. Using movement, singing, drama and multimedia, he had students and adults spellbound and participating fully in the show. Jeff did a special program with the 4th and 5th graders in the afternoon on the magic of words, such as alliterations. A terrific time was had by all!"
Marjorie R. Berger Library Media Specialist John M. Tobin School Cambridge, MA
"My students really enjoyed the presentation. They especially enjoyed the antics of Sherlock Poems. The musical element of the program kept them entertained while learning about metaphors and similes. Jeff proves that poetry can be fun!"
Julie Davia Grade 3 Teacher McGuire Elementary School N. Providence, RI


"Jeff Nathan was wildly amusing and entertaining! Our first and second grade students at Hills Garrison were rolling with laughter at his comedic ability while bringing his poetry to life. Jeff inspired my students to create poetry of their own upon returning to the classroom. I recommend Jeff to all who wish to introduce poetry to their students..."
Gina Udice Grade 2 Teacher Hills Garrison School Hudson, NH

"Over 200 enthusiastic attendees! The students were so enthralled with your daytime visit that they insisted that their families come back for the evening performance. The full-day and evening programs were both educational and entertaining. Students, teachers, parents and I enjoyed your visit and we're hoping that you can come back in the future."
Judith Richardson Principal Chace Street Elementary Somerset, MA

"Hi Jeff,
Once again, you were great this morning! Everyone I spoke to today said they really enjoyed your program. My son, Christopher and his friend, Steven loved you and Christopher didn't even want to go! Thanks again for a wonderful show!"
Josephine Starr Children's Programming The Sherborn Library Sherborn, MA


"Hi Jeff
I just wanted to thank you for your wonderfully entertaining show the other night. I received a lot of positive feedback from parents and kids alike. The audience was delighted with your silly poems, humor, and antics. You had their full attention and I could tell by their smiles and giggles that they were thoroughly captivated with your performance."
Karen Dunham Head of Children's Services Groton Public Library Groton, MA



"Your program was wonderful. Thank you for a humorous, informative, and well-liked show. The children LOVED the assemblies and hope to see you again next year."
Sue Polagruto Enrichment Committee North Grafton Elementary School Grafton, MA

"Author and Poet, Jeff Nathan, presented an exceptional program to the Doyon School in Ipswich, MA. My fourth grade students were highly engaged in Jeff's humor as well as the content. The material presented was most relevant to the language arts curriculum. I especially liked how Jeff introduced figurative language, as it is a particular area that many students need practice in. Jeff was skillful in using a multi-model approach that incorporated drama, visuals, and great examples of his original poems. The children left feeling 'inspired to write' and that can only help me achieve my goal as a teacher - for all my students to feel joy in writing!"
Donna Contini Grade 4 Teacher Doyon School Ipswich, MA.

"Wow! Did my class enjoy your performances at our school! Thank you so much! My class is now in the process of writing thank you notes to you in either simile, metaphor, poem, or alliteration form. They're having fun with it. We'll be sending those off probably on Friday..."
Mrs. Gerry Belanger 4th grade Teacher South Elementary School Somerset, MA


Our instructional time with the children is valuable. It was a professionally rewarding to have Jeff come in and present a relevant, meaningful, and enjoyable lesson to the children in the classroom.
Donna Lee Shaw-Kilbury 3rd grade Teacher Amherst St. School Nashua, NH

Sherlock Poems, Poetry Detective, making another mistake.


"...Students were thrilled to have Jeff Nathan visit and very inspired to write their own poems...Kids' comments: poems were hysterical, entertaining, enjoyed character - Sherlock Poems, enjoyed presentation because he acted it out, loved wordplay, ...'"
Mrs. Shephardson Grade 5 Teacher Juniper Park Elementary School Westfield, MA

"I have seen many, many author presentations in my business and in my 35 years teaching. Jeff Nathan is definitely tops! His enthusiasm, energy and humor make learning about poetry so much fun! The students of all grades are enthralled with him and "Sherlock Poems". I give Jeff a "10" in all areas, from educational content to presentation pizzazz, to the children's humor that even had me laughing till my stomach was sore. If you bring him to your school, you will not be disappointed."
Kathy Donovan Reading Specialist and President Turning Pages Consulting Melrose, MA

"On behalf of Mayo School I would like to thank Jeff Nathan for sharing his talents with our entire school. His program had our students on their feet with excitement and laughter. As a parent it was my pleasure to see the children smiling and learning. I especially enjoyed how Jeff incorporated his knowledge and experience of the poetry writing process ... We highly recommend this program for any k-5th grade school. ... Thanks again Jeff."
Gloriann Switzer PTA Enrichment Coordinator Mayo Elementary Holden, MA "

"Jeff Nathan does an incredible job at making poetry come to life..........heartwarming to see the students sooooo involved and mesmerized!!!!!"
Wendy Wollner Grade 3 Teacher Arongen Elementary School Clifton Park, NY

"...Thank you for such an informative, yet entertaining program you put on for our classes yesterday. I've been teaching 4th grade for over 30 years, and during that time I have listened to many children's authors, poets, and illustrators. A number of these people were greatly talented, but were not able to connect with the large groups of students. Their talks were "dry" and did not engage the children. I was so pleased that your poetry is humorous and so is your delivery of it. The students were attentive the entire hour as they never knew what you would do next. What a great variety of props, costumes, and resources! They also enjoyed your small group instruction on similes and metaphors as you made it fun. You are truly a children's poet."
Tina Stroud Grade 4 Teacher Orenda Elementary School Clifton Park, NY

"Hi! You performed at Chestnut Hill Elementary School in Dix Hills, NY in the Fall. As an early childhood teacher of first graders, I am always looking for interesting poetry and a way to "hook the kids" on writing and literature. Your presentation did just that! My first grade students were so excited and motivated by your performance. ... I was interested in looking through your books ... to use in my teaching but when I got to the school library I was too late -the books had been checked out already. ... My students especially loved the poem about baseball. Your enthusiastic dramatization of your poems was exceptional. Thanks for showing the children how much fun writing and reading can be!!!"
Mrs. Rebecca Donders First Grade Teacher Chestnut Hill Elementary Dix Hills, NY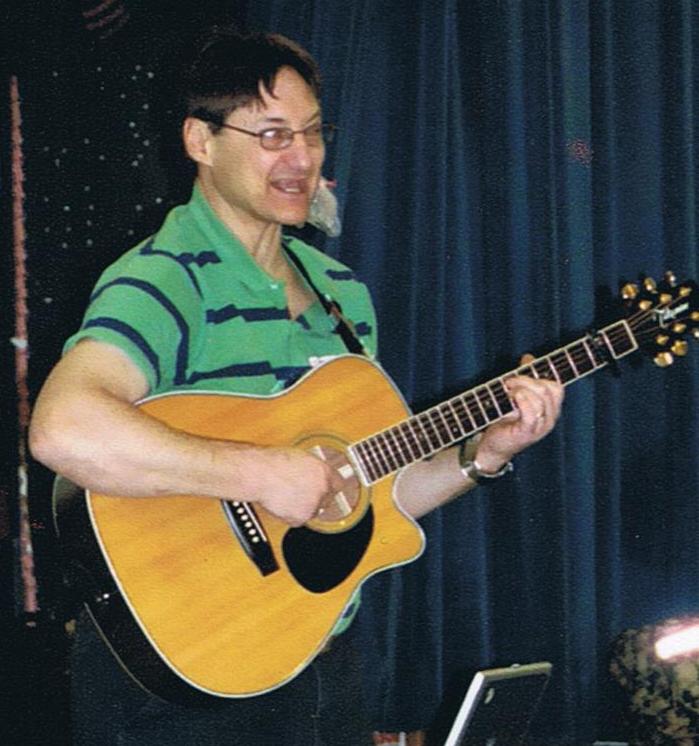 His programs feature crazy poems, like "The Buzz," and silly songs, like "On Top of My Doggie"
"Jeff got the students so excited about poetry that many of our library books on the subject were checked out by the end of the day!"
Liz Ullrich Library Media Specialist Amherst Street School Nashua, NH

"Jeff Nathan visited our school this fall, and treated our school to some wonderful assemblies! Both students and staff agree that his programs are a mix of just the "right stuff." The students in kindergarten through grade five enjoyed Jeff's interactive approach to learning about poetry. Teachers were delighted with his ability to keep the students interested, no matter what age level. He has something that appeals to all. Jeff's programs involve the children and keep them engaged from beginning to end. Best of all, they learned about poetry while they were having fun. We are hoping to invite Jeff Nathan back next year."
Linda McAllister Principal Penacook Elementary School Penacook, NH


"Jeff's program was loaded with enthusiasm! He inspired my students to create wonderful poetry. His humorous poetry reading and guitar playing kept the kids laughing and learning. Jeff has fun turning ordinary objects into silly poems! The kids loved asking him questions about writing. My students had a blast! "
Paul Hughes Grade 2 Teacher Lewisboro Elementary South Salem, NY


"Thank you for a wonderful visit! Children, teachers and parents are still raving about you!!!! ..."
Wendy L. Morin Principal South School Somerset, MA

"Jeff Nathan is a dynamic performer who had students from kindergarten through fourth grade excited about poetry. He conducted three separate assemblies for the different grade levels. Our fourth graders received a special treat as Mr. Nathan visited their classrooms to conduct mini-workshops on poetry. Students and staff were talking about him for days!"
Beth Mendelsohn PTA Co-President Ruth L. Chaffee School Newington, CT


"Dear Jeff:
Thank you so much for coming to our school and my classroom. My students were captivated during your morning assembly, and they were even more enthralled with your classroom visit. I was impressed by how engaged the kids were with metaphors, similes and poetic license, and your music had them jumping up and down. I recommend your presentation to other third and fourth grade teachers. Thanks!"
Kate Seid 4th Grade Teacher Williamstown Elementary School Williamstown, MA

"Positives:
Sharing great poetry
Students were very excited and motivated to share
FUN
Tied to curriculum

Negatives:
None"
Sarah Enos Grade 2 Teacher Mary K. Goode Elementary School Middleborough, MA

"Jeff Nathan did great presentations at our school for grades K-4. He was extremely entertaining for all the grades and really helped the kids to see how much fun poetry and English grammar can be. The teachers were able to leave the presentations and immediately go back and reinforce the learning. Great presentations!"
Linda Sutton Grade 4 Teacher Peter W. Reilly School Lowell, MA




"I recently brought Massachusetts children's author Jeff Nathan in to work with my 3rd and 4th grade students. Jeff ... introduces similes, metaphors, poetic license, and interpretation of poetry with a lot of humor, a little music, and impressive Powerpoint technology...This program is so strong that I offered to serve as a reference."
Dr. Robert Putnam Principal Berkshire Hills Elementary Stockbridge, MA

"My second grade class was enthralled with Jeff Nathan's presentation. He brought his poems alive. It was the perfect way to show the students how to make a mental image."
Dianthe McCarty Grade 2 Teacher Harmony Hill School Cohoes, NY


"Jeff Nathan's performance at our Family Fun Night was entertaining for parents and children alike. He involved everyone through his humor, interactive poetry, and music. The whole bunch had a 'grape' time!"
Cindy Erle Media Specialist Sherwood School Shrewsbury, MA

"Jeff Nathan's presentations were very age appropriate, informative, and entertaining. His pleasant, entertaining style captured and maintained the interest of our students at each grade level. I would highly recommend Jeff Nathan."
Dotty Greene Principal Atherton Hough Elementary School Quincy, MA


"Jeff Nathan came to the Peter W. Reilly School today and gave a presentation to our school. It was most enjoyable, the students enjoyed the PunOETRY and had some fun. Isn't this what education is all about? To engage children with exciting literature to motivate them to read and write in this day of technology is quite rare. Hats off to Jeff for his sense of humor, caring, and sharing."
Mary Lou Whelan Grade 1 teacher Peter W. Reilly School Lowell, MA


"All of us at Paul Road School are very appreciative of your time and talents that you … shared with us … The assemblies were geared so appropriately to the ages of the students in attendance. Your enthusiasm for poetry and your informative presentation woven with humor certainly was an inspiration to our budding poets! … The students have been talking about the poems all week. It was a wonderful opportunity for the students to be able to relate to and ask questions of a 'real' author. Again, thank you for sharing your time to motivate out students. …"
Sue Bickel Building Reading Teacher Paul Road School Rochester, NY

"I've been teaching for a long time and have seen many presentations and yours was one of the very best.."
Ruth Foskett Grade 5 Teacher Page School West Newbury, MA

"Jeff Nathan was a dynamic presenter. He worked well with a wide range of children and he encouraged everyone to participate. After the program we were able to use similes, metaphors and alliterations in the children's science research report."
Mrs. Gibson Grade 4 Teacher James L. McGuire Elementary School N. Providence, RI

"Jeff Nathan visited Griffin Memorial School and had a chance to meet with all the children in grades 1-4. As an educator, it was very exciting to watch the kids learn that poetry is fun and can be used in any life situation. Jeff's interaction with eh children was wonderful. The teachers and staff had a great time, too! I would highly recommend Jeff Nathan as a part of an enrichment program for your school."
Sandra Doucette 1st Grade Teacher Griffin Memorial School Litchfield, NH

"Jeff's performances were wonderful. He was full of energy and made every moment count. Jeff easily adapted each presentation to suit particular audiences. Students left feeling excited about poetry and Language Arts. Teachers and parents also thoroughly enjoyed Jeff's presentations. A job well done!"
Gina Keating Author's Day Coordinator Davis Hill Elementary School Holden, MA
Jeff gets lots of fan mail, poems and thank you notes from students, but does not ordinarily post them. This one, however, he was particularly touched by and got parental permission to show it:
"This morning was awesome when you did an assembly for fourth and fifth grade, At Charlotte Ave! In library we acted out or read your poems and me and my friend do Physical Physical. I loved the part where you did the "Take Me Out of the ball game". that was sooo much fun. I never understood similes and metaphors until you taught us. I have read your books and I'm totally going to tell my friends in Greenfield about your books. It was also funny when you were Sherlock Poems the mustache was awkward and made me laugh. Thank you for coming and you ARE an inspiration."
Jessica Calope from Charlotte Avenue School
"p.s I looked up your e-mail address on the internet so I could thank you for having a privilege to have an author at our school."
One of his publishers provided this evaluation form that they received from Burlington, MA: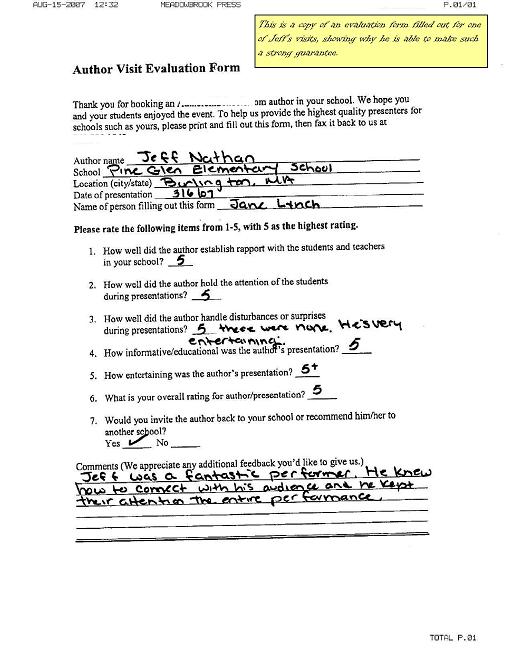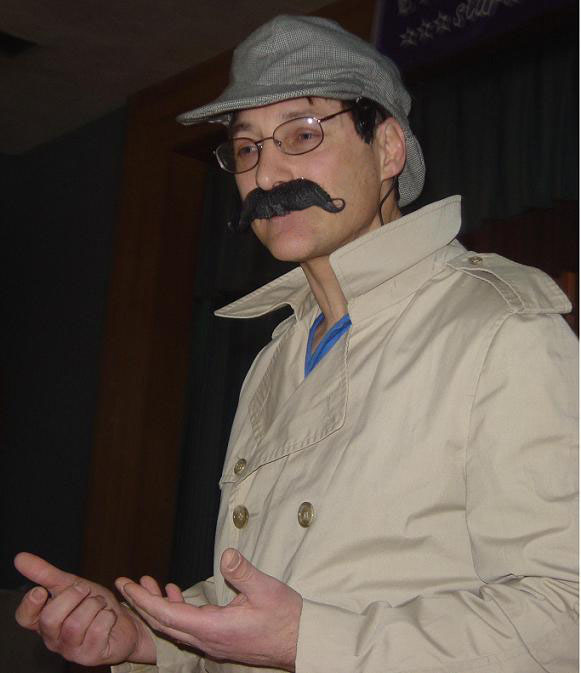 Jeff, as Sherlock Poems, Poetry Detective, answers a
question in his own inimitable way.
Some press comments:
"Mr. Nathan's credentials as a children's author, educator, poet, singer and songwriter have enabled him to become the creator of a wonderful world where children can learn through fun and laughter." Sandy Wyman, Tribune-Press (NY)
"Playing his guitar and singing, Nathan kept the audience engaged and laughing, while at the same time teaching them that learning about metaphors, similes and personification can be fun and playful." Jennifer Solis, Daily News (Newburyport, MA)
"… a visit from Andover poet Jeff Nathan had children from first to fifth grades singing, dancing and laughing at his offbeat children's poems. … Part of Nathan's act involves pretending to be "Sherlock Poems," a bumbling poetry detective with a Southern accent. In an era of standardized tests and budget cuts <he is> a welcome addition to the educational process." Davin Wilfrid, Lawrence Eagle Tribune (Lawrence, MA)
"Poetry does not usually inspire a room full of children to laugh and scream. But that was what happened when children's poet Jeff Nathan visited. … Robinson Park's Parent-Teacher Organization invited him to speak because the school hopes to boost pupils' scores in the language arts portion of the Massachusetts Comprehensive Assessment System tests." Ken Ross, The Republican (Springfield, MA)
"Award-winning children's author Jeff Nathan visited the school speaking at assemblies for each grade bringing his interactive and fun techniques with him. ... In each workshop session he taught the children a lesson that closely followed each class's curriculum. For example, the school's third-graders helped Nathan complete a story where he came up with a quirky and entertaining way to teach the students about nouns, verbs and other grammar issues. ... Throughout the day Nathan, at the continued request of children, picked up his guitar and performed songs for what quickly became a new chapter of his fan club." Johnny J. Burnham, The Bristol Press (Bristol, CT)


Typical daytime schedule for K-5 school with AM/PM K:
Schedules are customized for each school, but this is one school's example:
Time Grade Activity
7:15-8:45 set up in GYM
8:45-9:50 4-5 Learning Lang. Arts 4-5 Through Humor
10:00-10:35 (K,1) Poetry Can Be Fun (AM K, half of full-day K, half of 1)

10:45-11:30 2 Poetry Can Be Fun for Two, Too
11:30-11:55 Lunch with selected students, staff, PTA
12:00-1:00 3 Poetry and Language Arts 3 with Humor
1:10-1:45 (K,1) Poetry Can Be Fun (PM K, other half of 1 & full-day K)
1:55-2:45 (4) Follow-on workshop session (all classes)
Advancing with Similes & Metaphors and
Empowering Alliteration

Evening Optional family program (additional fee)
Time Activity
5:45-6:30 Finish set up for evening program
6:30-7:30 The Silly Laughing Musical Fun Poetry Show
7:30-8:00 Book signing
8:00-9:00 Pack and leave

Contact Jeff for classroom visit options.

Assembly Video Clip
Want to preview Jeff's assemblies?
Watch them right here!


(

If you can't see the video above, it may mean that your school network has blocked YouTube access. To view a different version in

your

Media Player Click here.

)
| | | |
| --- | --- | --- |
| | Stage video courtasy of LPS-TV | |
Call for 2012-2013 fees and how to get funding assistance.
Travel within 100 miles of Andover, MA is FREE


He features:
- A "learning through humor" approach that permeates his books and presentations
- Very funny, well-crafted poetry enjoyed by kids and adults
- A contagious enthusiasm for his work
- High-tech presentations that hold interest & teach/reinforce fundamental values: writing process, language art concepts, that writing and poetry can be fun, and many other important lessons for children.
- Sherlock Poems, an invited guest to his intermediate assemblies, to "help" solve the case at hand.
Click here to see newspaper articles about Jeff's school visits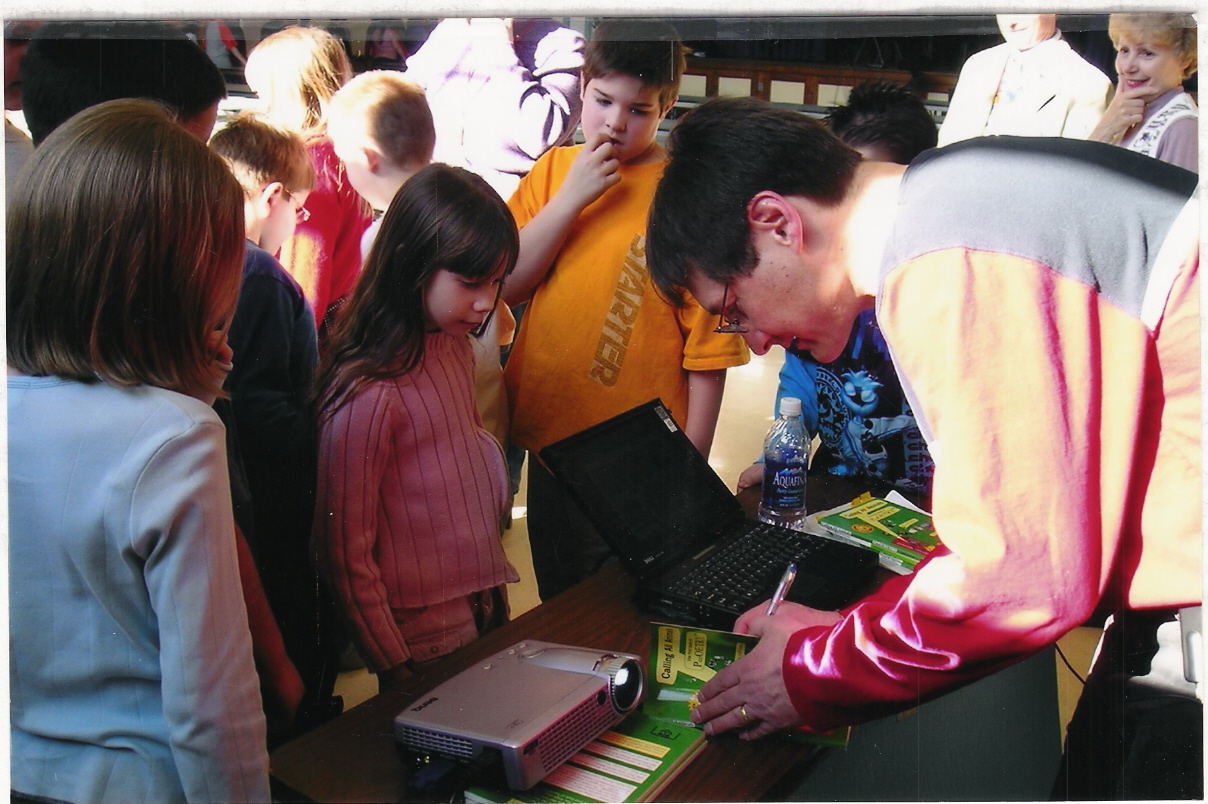 Jeff, signing a book he gave to the "Poetry Detective of the Day"
Germantown, NY
------------------------------------------------------------------------------------------------------------------------------------
Contact:
.
IncredibleAssemblies
Andover, Massachusetts
e-mail: visits at IncredibleAssemblies.com (remove the spaces and change the "at" to @)
phone toll-free: 1-888-WORDFUN (1-888-967-3386)